| | | |
| --- | --- | --- |
| | | |
DA9.1 -- HiFi Audio DAC and Headphone Amplifier (Use ES9038PRO)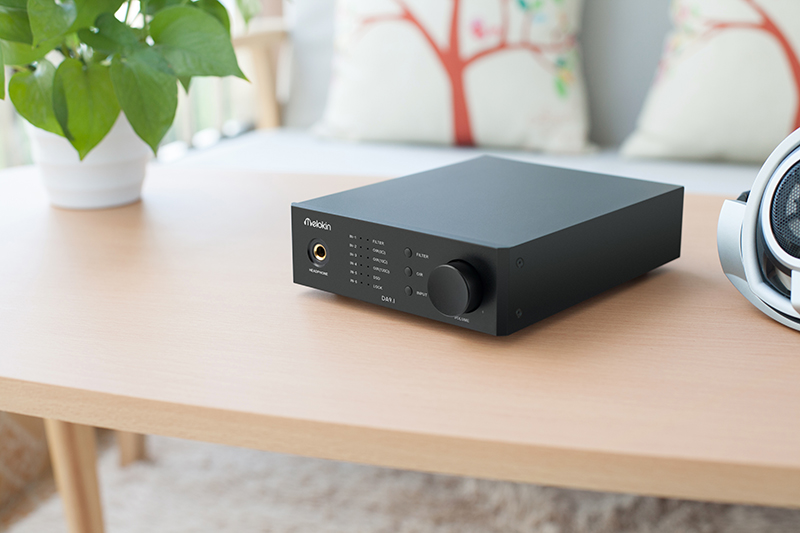 Melokin is from QLS-HiFi, This Design and tuning sound from QLS-HiFi.

Price: USD $360.00
Option 1: Add Original Amanero Combo384 USB Module USD $80.00, ( We will install it to DA9.1 for you.)(Free shipping)(In Stock)
How buy it: Click heree


Please note: USB is Optional, If you need the USB version, please buy this module.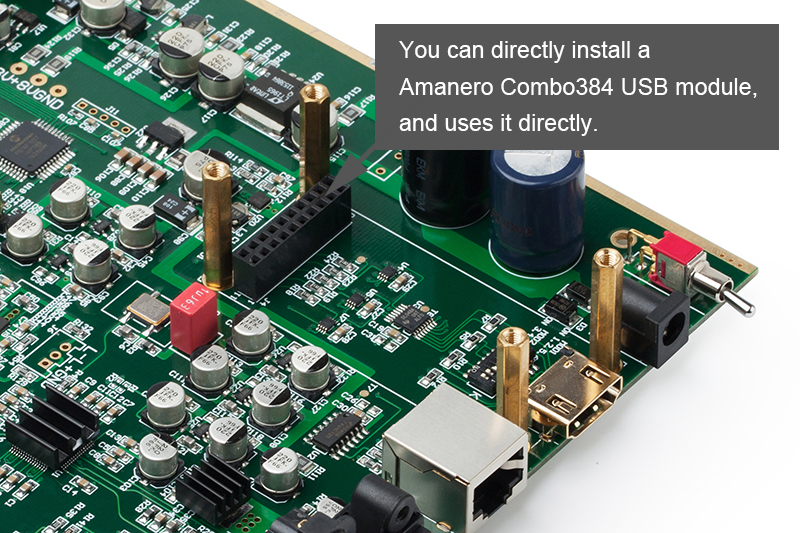 About Original Amanero Combo384 USB Module:
Sample Rates:44.1Khz; 48Khz; 88.2Khz; 96Khz; 176.4Khz; 192Khz; 352.8Khz; 384Khz
Output Format:I2S 32bit or DSD64,DSD128 - On Windows DSD256,DSD512 too
Oscillators:2 Low Phase Noise TCXO
DSD output enable line to signal an incoming DSD stream.The card supports output mode only.
NO Drivers needed for Mac OSX 10.6+ and Linux with UAC2 compliant kernel.
KS/Wasapi/WDM/ASIO Drivers for MS OS XP to Win8 32-64bit included at no fee.
Offer Drivers for Windows XP¡¢Windows Vista¡¢Win7¡¢ Win8¡¢Win10 32/64bit.
Drivers download website: https://amanero.com/drivers.htm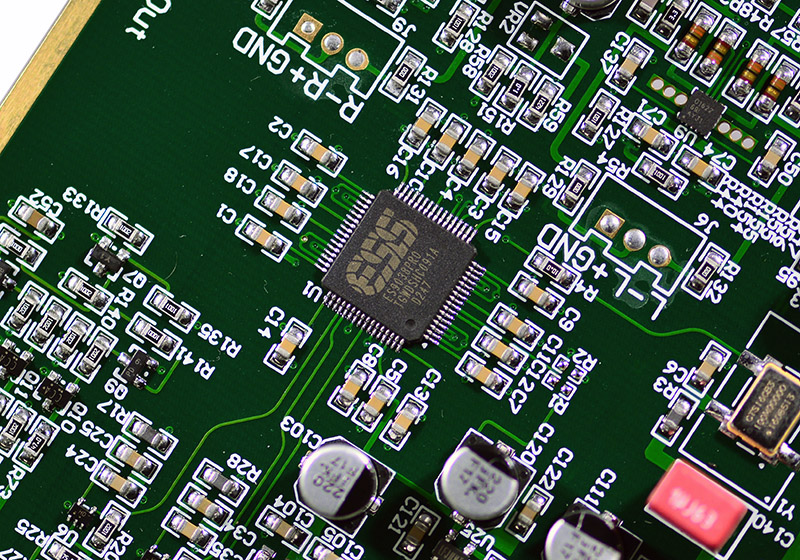 Use the ES9038PRO
ES9038pro is ESS's flagship DAC audio decoder chip, is currently able to see the highest performance index DAC chip, the DA9.1 DAC use ES9038pro.
Have enough experience enthusiasts know, DAC chip is only a machine foundation, the most critical is the external circuit design and adjustment, in order to achieve the use of ES9038pro and get treplay effect, Melokin uncompromising around Circuit design, a total of 11 groups of low-noise regulator circuit, the reaction of fast, ultra-low noise power for best sound

Redesign high quality clock
DA9.1 redesign the low noise power supply with a low noise and low jitter clock, ensure a vivid natural sound detail and precise stereo sound field while also having good musical aesthetics.
And The package of crystal oscillator is directly compatible with CCHD-575 or CCHD-957¡¢CCHD-950, and it can be replaced directly according to your preference. (You can own replace it)
The Headphone Amplifier output impedance can be adjustable
In order to meet your more headphone needs,and better drive a variety of different headphones£¬it has an adjustable headphone output impedance.
You can adjust the headphone amplifier output impedance through the buttons on the panel.
And You can Adjustable it to ¡Ö0ohm, ¡Ö10ohm, ¡Ö120ohm.
RJ45 and HDMI I2S input, and HDMI input Mode internal have switch adjustable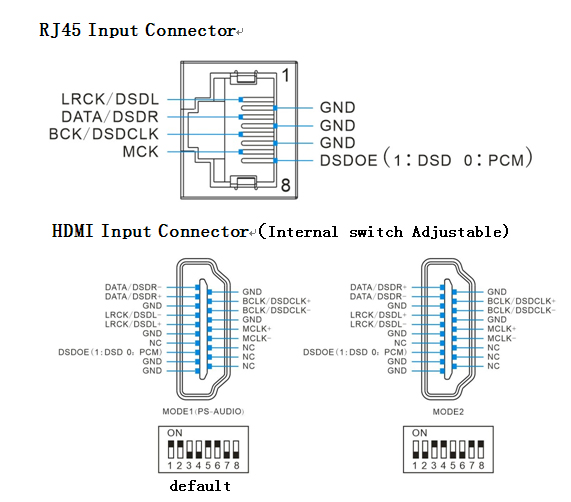 ¡¡
Speification:
¡ò ES9038pro decoding method. ¡ò Included ADP151¡¢LT1965..Total of 11 groups of low-noise regulator circuit. ¡ò Directly compatible with original Italian Amanero USB module, you can install and use it directly. ¡ò Supports USB(Option), I2S / DSD single-ended signal(RJ45), I2S / DSD balanced signal(HDMI), Coaxial*2, Optical total Six-way source input, all ports support DSD input. ¡ò Analog audio output port includes standard RCA single-ended output and Amplifier Headphone Output. ¡ò Multicolor LED display, the display is very direct and stable. ¡ò Support 7 kinds of digital filter mode settings(see user manual). Can be arbitrarily selected, different filter mode, the digital filter attenuation characteristics are different. ¡ò Support Disable Dither and Disable Jitter eliminator settings(see user manual,Internal jumper selection). ¡ò High quality sampling clock circuits. ¡ò ALPS Volume control. ¡ò Digital format: 16Bit to 24Bit, 44.1Khz 48Khz 88.2Khz 96Khz 176.4Khz 192Khz, DSD64(DoP) (Coaxial & Optical input) 16Bit to 32Bit, 44.1Khz 48Khz 88.2Khz 96Khz 176.4Khz 192Khz 352.8Khz 384Khz, DSD NATIVE:DSD64-DSD512, DoP:DSD64-DSD128 (I2S RJ45 & HDMI or Option's USB). ¡ò DAC Chip: ES9038PRO, I/V: OPA1622, Buffer:OPA1612, Headphone Amplifier: OPA1622. ¡ò Analog output: - 0dBFS signal RCA output level: 2.5V RMS. - Frequency response: 20Hz-20Khz. - S/N: <-125dB (A-Weighting). - Dynamic Range: >125dB (A-Weighting). - Crosstalk: >120dB@1Khz. - Total Harmonic distortion: <0.0003% (at 1kHz A-Weighting). ¡ò Headphone Amplifier output: 250mW/32¦¸; 160mW/150¦¸; 80mW/300¦¸; 40mW/600¦¸. ¡ò Headphone Amplifier output impedance: It is can be Adjustable (OIR key) to ¡Ö0ohm, ¡Ö10ohm, ¡Ö120ohm. ¡ò Suitable Headphone Impedance 4 ohm---600 ohm. ¡ò Input Voltage: DC 12V > 1A, You can use 12V batteries directly, or use better linear power supplies. ¡ò Machine size: 151mm * 205mm * 55mm (include prominent part). ¡ò Machine weight: 0.85kg. ¡ò Package size: 290mm * 265mm * 77mm. ¡ò Package weight: 1.2kg.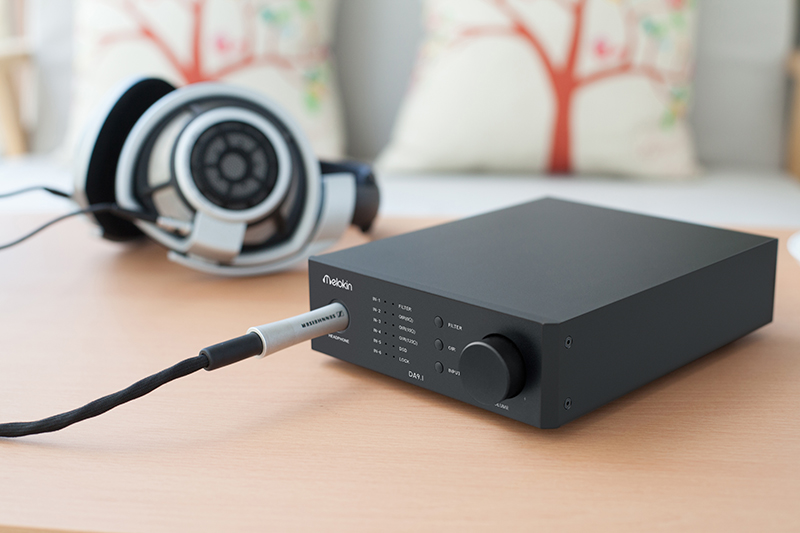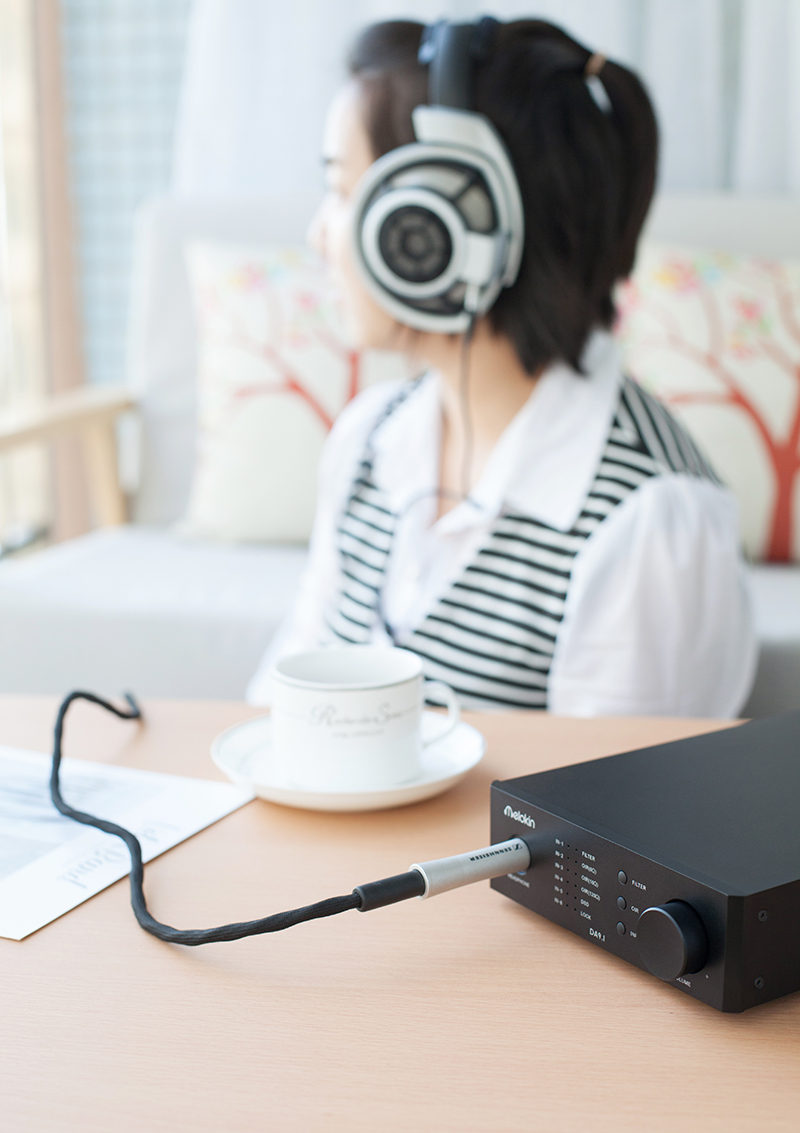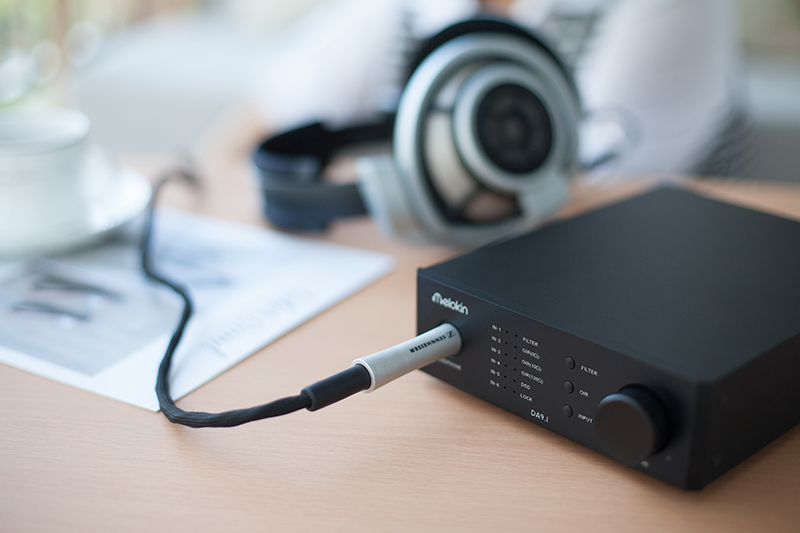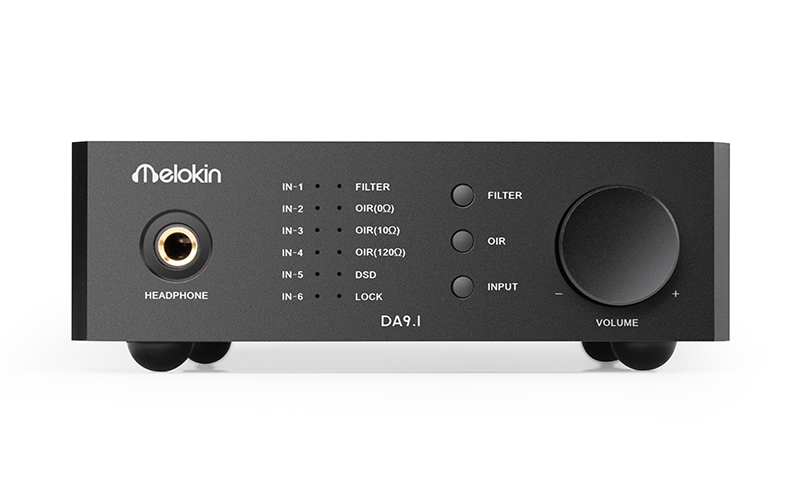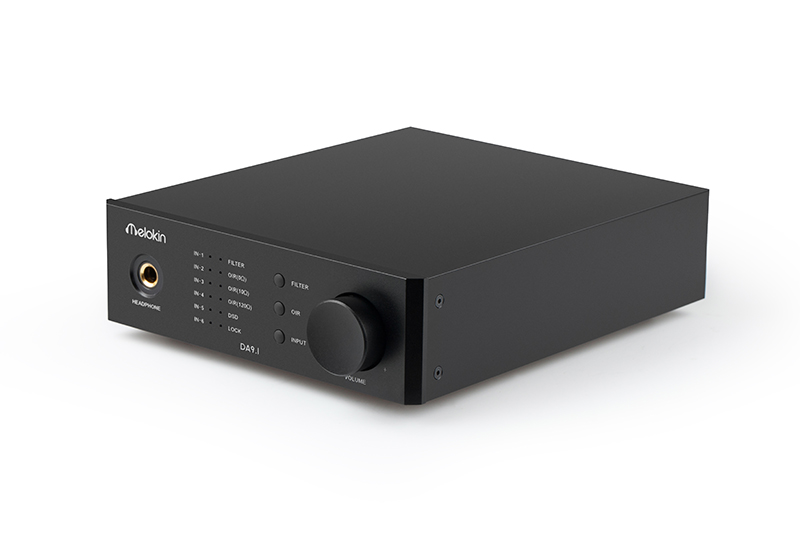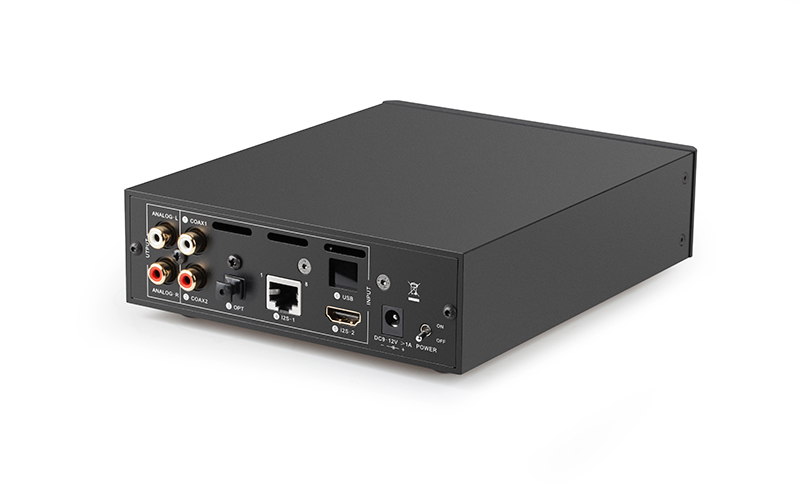 Internal PCB board
(In order to improve the quality and sound quality, components are subject to change without notice.)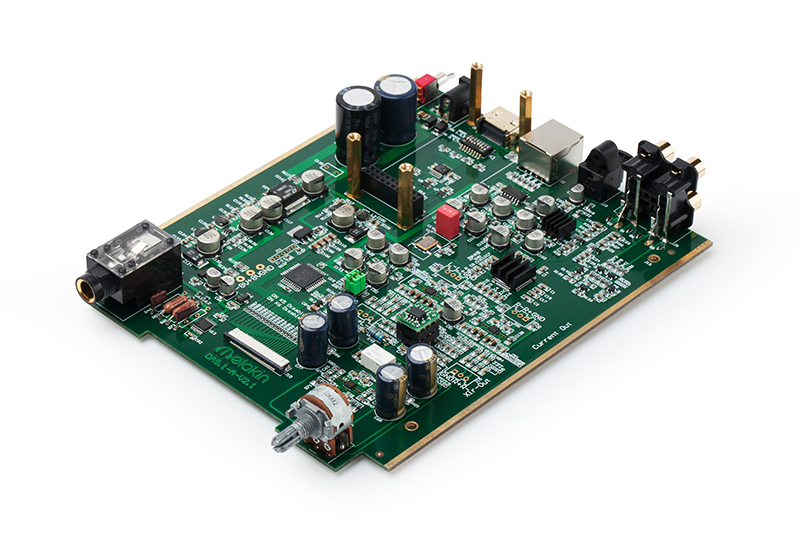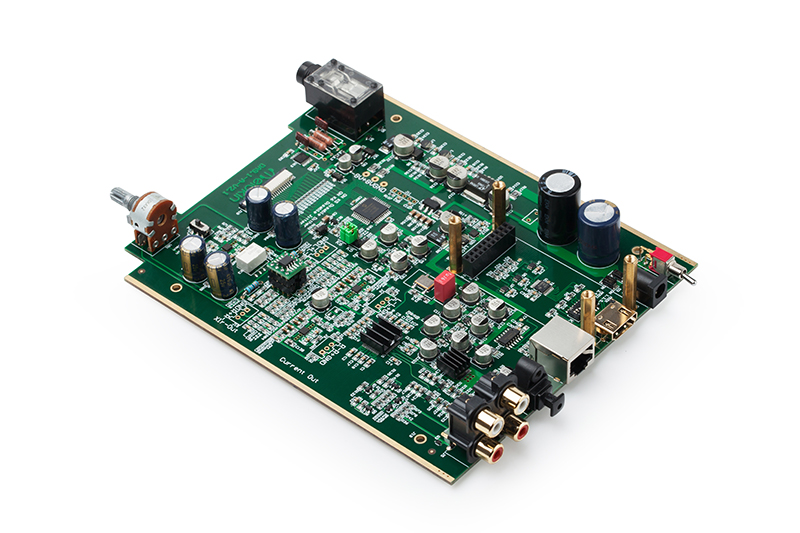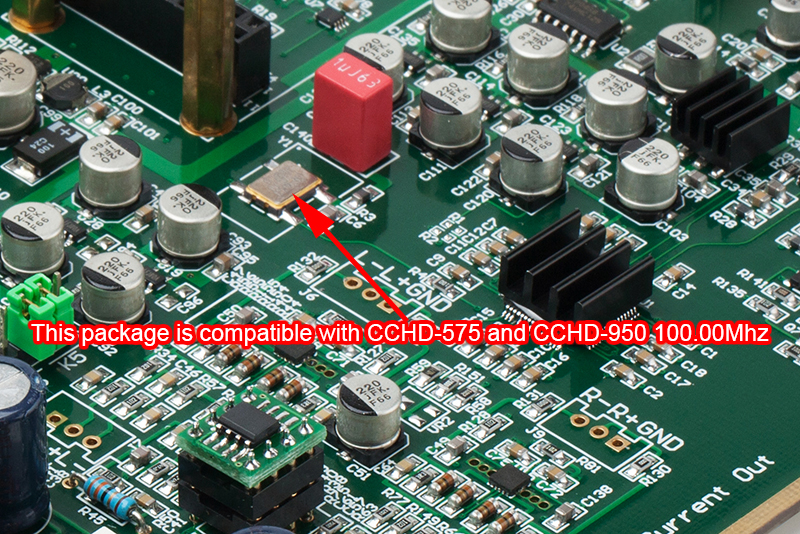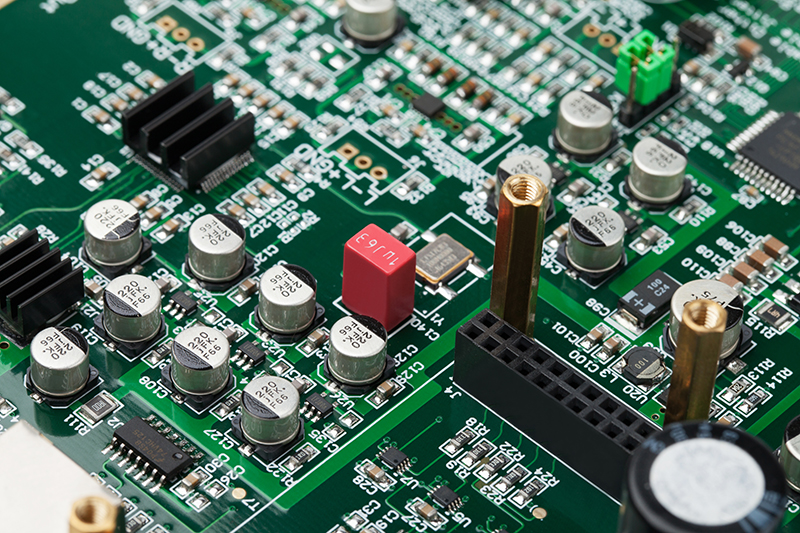 The below picture is the USB module already installed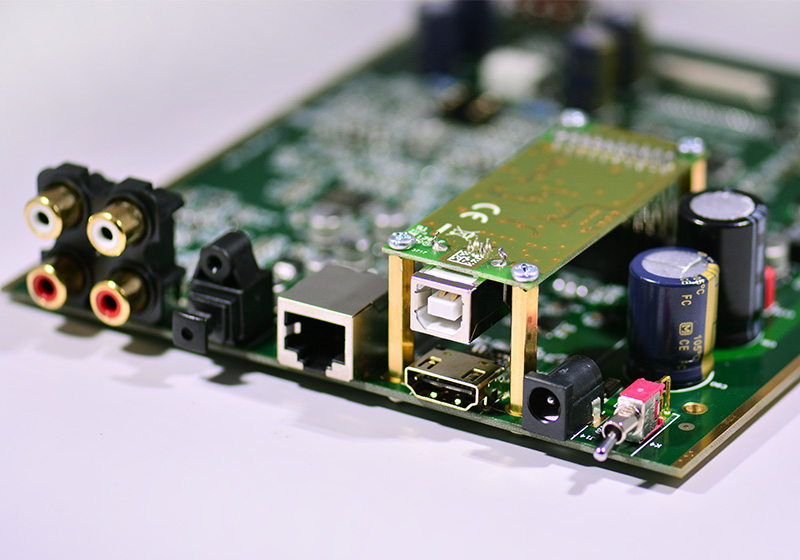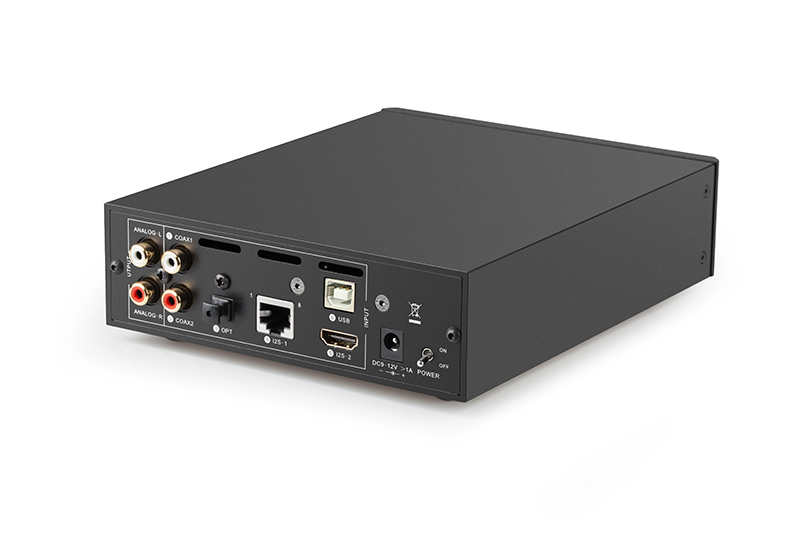 The following items are included with your Order:
1. Melokin DA9.1 DAC x 1
2. DC Power Supply x 1 (Input: AC 100V-240V , Output: DC 12V 2A )
3. User Guide x 1
4. 1/4" Stereo M to 3.5mm Stereo F Adapter x 1
5. USB Cable x 1 [ Option, Only for have buy USB Module ]

Price: USD $360.00
Option 1: Add Original Amanero Combo384 USB Module USD $80.00 ( We will install it to DA9.1 for you.)
(Free shipping)(In Stock)

Payment methods 1: Direct remittance to PAYPAL, Our paypal account: cxqmcu@cxqmcu.com



Tip: We will send good by Registered Air Mail , about need 15-30 working days for the rest of the world, and we will send Tracking Numbe for you, and we will declare the sending for gift with a low value(For example: USD $50.00), to reduction reciever side to pay tax or try to avoid reciever side to pay tax.



Payment methods 2: You can go directly to our EBAY purchased online stores, and its Web site is:
http://www.ebay.com/itm/292340909643



Payment methods 3:
You alse can pay to our bank accout:
Our Bank of China Account:
A/C NO: 4766938-0188-129144-0 IN A/C WITH: TANG YAN
BENE¡®S BANK: BANK OF CHINA SHENZHEN BEI FANG BUILDING SUB-BRANCH
SWIFT CODE: BKCHCNBJ45A ADD: 1/F,BEI FANG BUILDING,SHEN NAN ZHONG ROAD,SHENZHEN,CHINA
POST CODE: 518033
Tip: The beneficiary name should be TANG YAN , Not is QLS Electronics.
After payment,please e-mail us the your recipient name¡¢ recipient address¡¢zip Code¡¢contact phone number.
Our Email address: cxqmcu@cxqmcu.com clark_chen@aliyun.com 315392961@qq.com



Payment Method 4: Wester Union
You can select the nearest agency for westernunion, you only need my name, city and country to send money. They accept cash and online payment .After you send it, the workers of westernunion will give you a control number, i need this control number and your full name to draw money.

With more than 150 years of experience, Western Union is a global leader in money transfer services. It helps consumers and businesses send money quickly and reliably,only take 5 minutes to arrive.you can visit www.westernunion.com for more details.Also it is easy to find a close agent from this link: http://www.westernunion.com/info/selectCountry.asp and please click Find An Agent .
Here is my westernunion info:
Firstname: Yan
Familyname: Tang
Address: A4-1-3B,Qianlong Xinmao Garden,Longhua,ShenZhen,Guangdong,China
City: ShenZhen
State: Guangdong
Country: China

Note:
After payment,please e-mail us The Sender's First Name, Last Name, Total Amount, Money Control Transfer Number and address on the payment sheet, so that we can track and get the payment.
Also Please tell to us the your recipient name¡¢ recipient address¡¢zip Code¡¢ contact phone number.
Our Email address: cxqmcu@cxqmcu.com clark_chen@aliyun.com 315392961@qq.com